Spice World — Live Stage Visuals
I worked with the Studio Moross team on their colossal Spice Girls 2019 UK Stadium Tour project.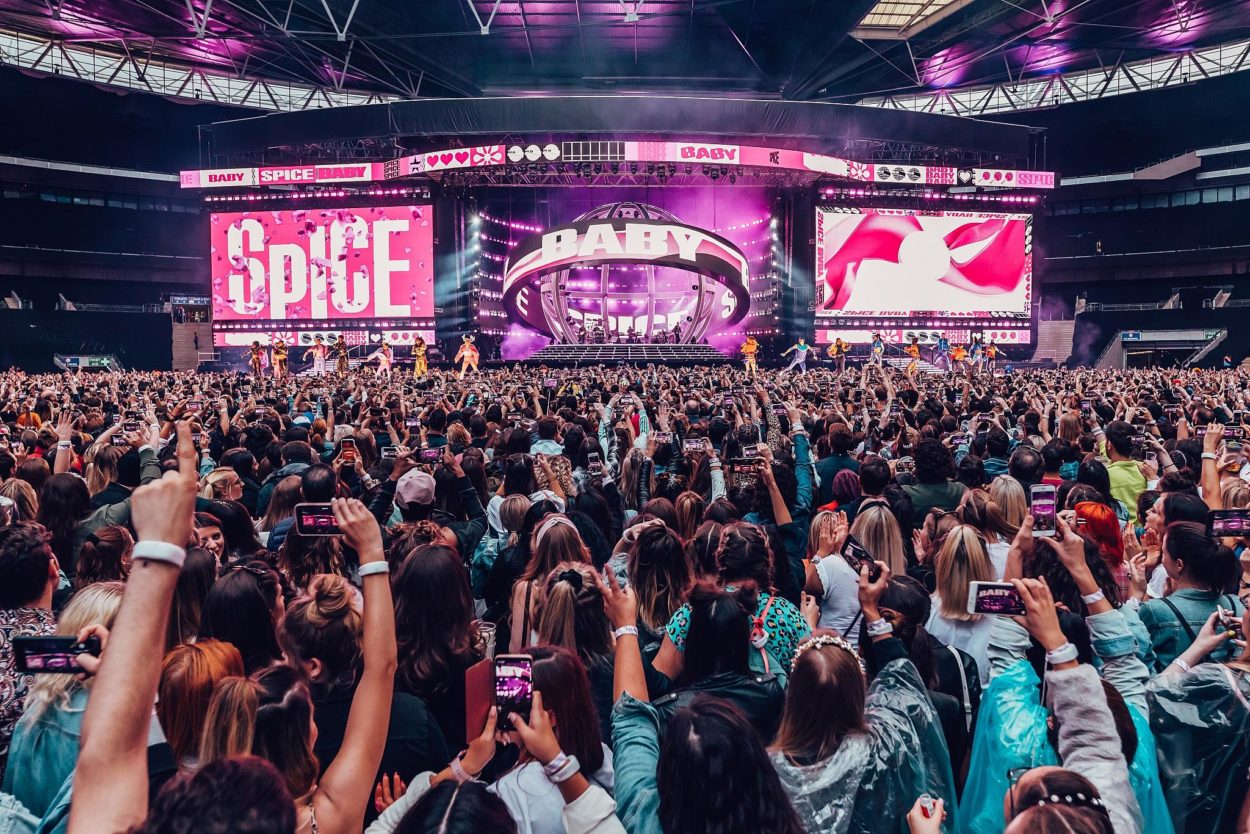 Mainly working on animating the typography, and icons for the introductions, plus the song 'Holler'.
CREATIVE
Creative Director & Producer Lee Lodge
Choreographer & Stage Director Paul Roberts
Music Production David Odlum
Set Design Jason Sherwood
Art Direction Kate Moross
Lighting Design Tim Routledge
Costume Design Gabriella Slade

STUDIO MOROSS
Producers Hazel Falck, Max Badger
Studio Manager Alice Best
Researcher Mable Cable
Touring Production Manager Holly Sandeman

Animation Lead Tim Marriott

Animation
Rez Alom, TR Bennett, Rory Cahill, Nick
Canticus, Therese Detje, Dexter George, Sayeed Islam,
Peter Kent, Leio Kirtley, Linus Kraemer, Lara Lee, Andy
Needham, Ashley Park, Rose Pilkington, Teresa Tang

Design
Harry Butt, Rachel Noble, Stephanie Fung,
Berke Yazicioglu, Marianna Orsho, Christina Poku,
Nick Greenbank, Oscar Torrans

Typeface Design
Marianna Orsho

Photo credit: Luke Dyson

www.studiomoross.com/projects/spice-world-2019-live
www.itsnicethat.com/articles/kate-moross-lee-lodge-jason-sherwood-tim-routledge-spice-girls-tour-graphic-design-040619


︎

©2020 Peter Kent. All rights reserved.